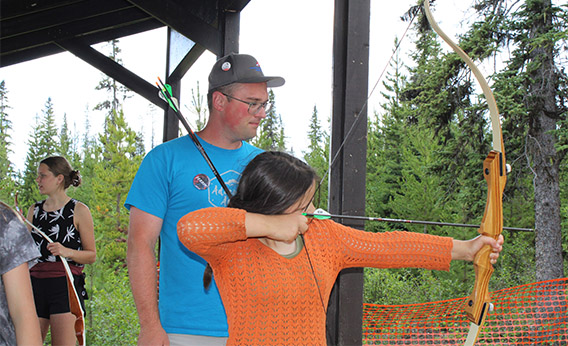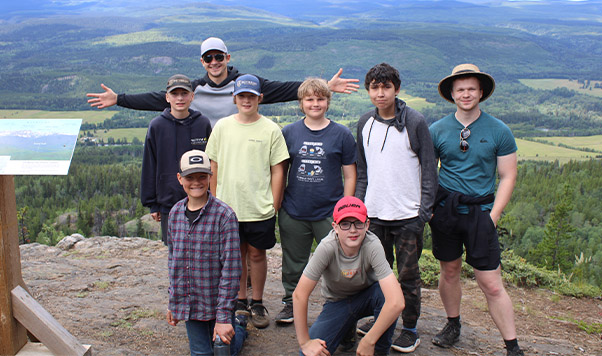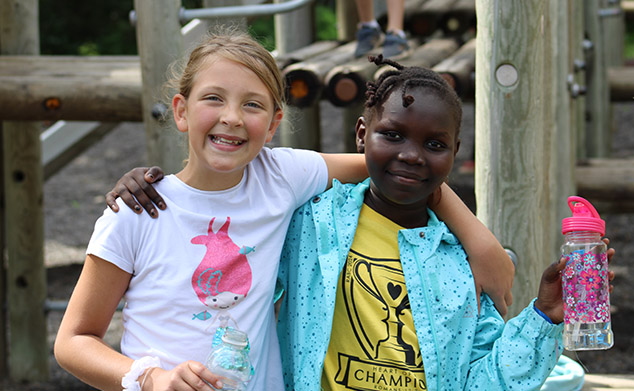 Privacy Policy for Rough Acres Bible Camp
Rough Acres Bible Camp (RABC) believes that your privacy is important for you as an individual and as an organization. We are committed to ensuring that your personal information is treated professionally. This privacy statement is designed to provide information about the privacy and data collection practices for the site: http://www.roughacres.org . This site is operated by Rough Acres Bible Camp Society.
If you have questions regarding this policy; please contact roughacres@roughacres.org.
In order to safeguard the personal information entrusted to RABC and to comply with the Personal Information Protection and Electronic Documents Act ("PIPEDA") and any other applicable legislation, RABC is committed to the following principles:
Accountability
RABC has designated our Executive Director to be the Personal Information Compliance Officer. Any inquiry, request or concern related to privacy matters should be made to RABC via the Executive Director.
The RABC Privacy Policy will be available on our website at www.roughacres.org or a paper copy is available upon request from the Executive Director.
RABC, its directors, officers, employees and volunteers are required to comply with the principles and this policy and will be given restricted access to personal information solely to perform the services provided by RABC. Other persons or organizations, who act for, or on behalf of, RABC, are also required to comply with the principles and this policy and will be given restricted access to personal information solely to perform the services provided for RABC.
Identifying Purposes
RABC primarily collects information on our summer campers, RABC conference/retreat attendees, and staff. Additionally, we collect personal information from organizations that rent our facilities for retreats. This information is collected for the following reasons:
- Safety of all campers and staff.
- Provide adequate care for campers.
- Distribute future information about our programs.
- Run an efficient camping ministry.
Consent
RABC strives to ensure that all information collected from our applications is with the knowledge and consent of the individual. An individual may alter or change their consent at any time or opt out of any program that they do not wish their information used for.
Limiting Collection
The collection of personal information shall be limited to that which is necessary for the purposes identified by RABC. Information shall primarily be collected through camper, staff and rental applications.
Collection of photographs/video
Photographs/video taken will be used for promotional purposes, but, not limited to: brochures, website www.roughacres.org, slide shows, posters, display boards, photobooks, etc. Rough Acres Bible camp continues to uphold the faith statement of Rough Acres to further the kingdom of God by sharing the good things He provides at Rough Acres. The photography will be used in a tasteful, professional and God honouring manner.
Limiting Use, Disclosure, and Retention
Personal information shall not be used or disclosed for purposes other than those for which it was collected, except with the consent of the individual or as required by law. Personal information shall be retained only as long as necessary for the fulfillment of those purposes or as is lawful. Personal information shall not be disclosed to third parties without express consent of the individual.
Accuracy
Personal information shall be as accurate, complete, and up-to-date as is necessary for the purposes for which it is to be used. It is important that you help us maintain up-to-date and accurate information in our database.
Safeguards
Personal information shall be protected by security safeguards appropriate to the sensitivity of the information including limited access to information on a need to know basis, passwords on computers and locks on filing cabinets as necessary.
Openness
RABC shall make readily available to individuals specific information about its policies and practices relating to the management of personal information.
Individual Access
RABC will, upon request, inform an individual of the existence, use, and disclosure of his or her personal information and shall be given access to that information. An individual shall be able to challenge the accuracy and completeness of the information and have it amended as appropriate.
Challenging Compliance
An individual shall be able to address a challenge concerning compliance with the above principles to the designated individual accountable for RABC's compliance.
Complaints regarding Privacy issues:
A. Will be received by the Executive Director in person and in writing. All written complaints will be provided a written response.
B. Will be reviewed by the Board where the client is dissatisfied with the response from the director. Submissions to the Board will be accepted first in writing, and if unresolved, in person.